Punxsutawney Phil says.....EARLY SPRING!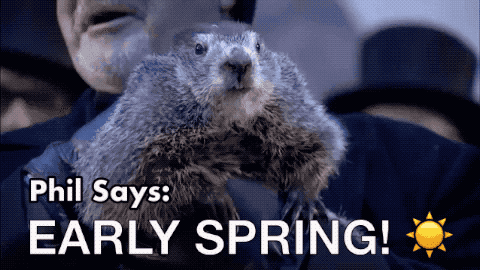 Happy 2020 Everyone!
It's about that time to start thinking about your plans for the upcoming landscape season. It is not a surprise that we have an early Spring predicted with the mild winter we've had so far! Get a head-start on your landscape projects this year so you don't have to wait and get on our schedule early!
**NOTE: Our main phone line will be down as we are transitioning to a new address. Best way to contact us is via cell phone and email:
Phil cell: 267-718-5165 | Email: phil@picciottigroup.com
Kim cell: 267-228-4422 | Email: kim@picciottigroup.com
We look forward to hearing from you!